Objective: Offer a positive, spiritual boost every time you look down at your phone. American's check their phones an average of 96 times a day. 

Challenges: Create a visually pleasant screen with enough contrast to read each statement. 
Solution: Created two designs for each statement. The first set is monotone in the Adventist Health brand color scheme. The second is set I selected serene landscapes to give the statements visual reinforcement.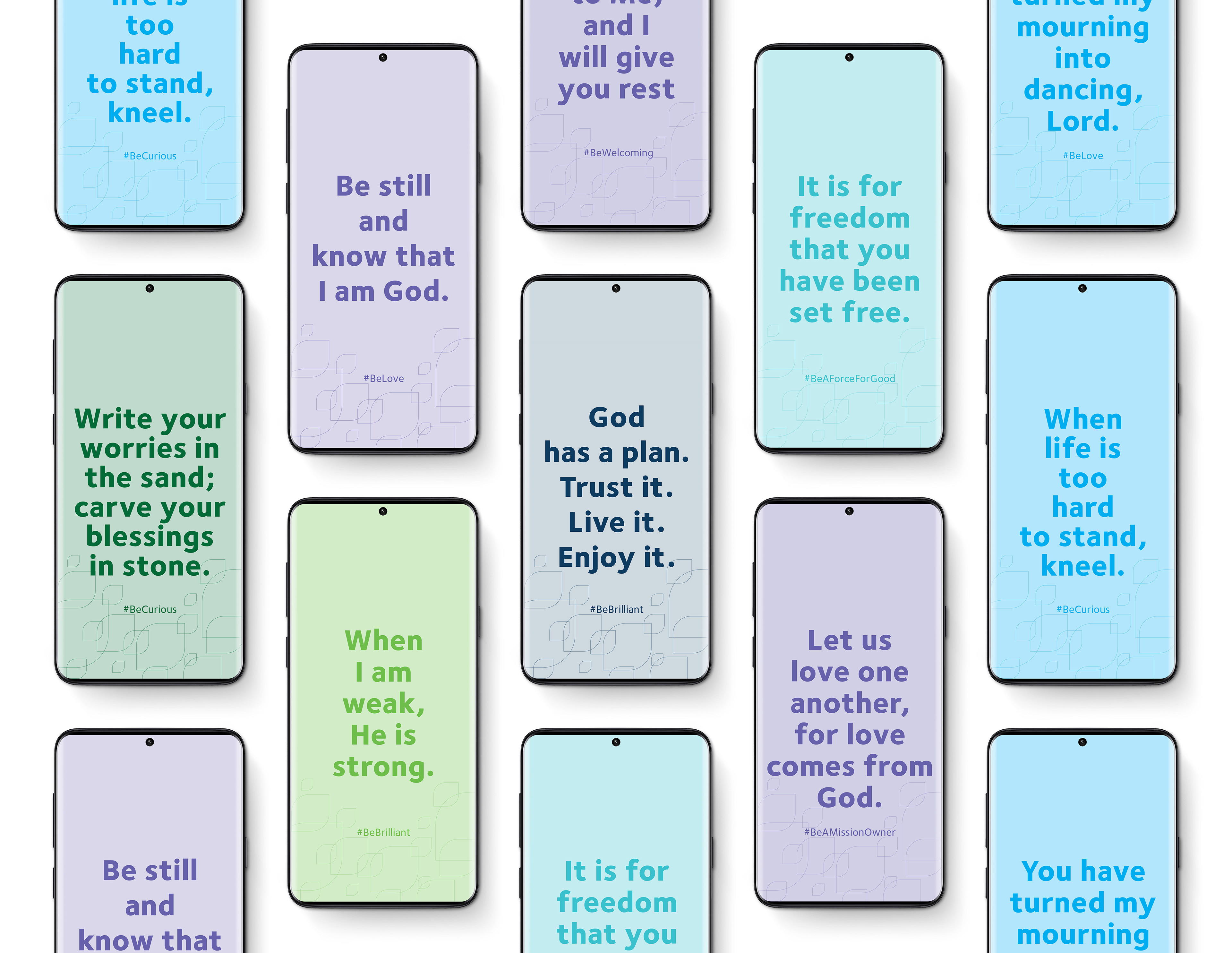 _______________________________________________________________________